ThinkIt INC.
| | |
| --- | --- |
| Industry | Company |
| Location | Miami, FL (Headquarters) |
| No. of Branches | Miami, Paris, New York and 24 more worldwide |
Staff
ThinkIt INC. is a company/incorporation owned by the Fox Family. It is a company that owns Malls, Schools, Theme Parks and some retail stores.
Company
[
]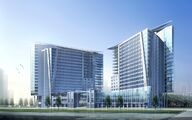 The company was founded by the Frederick Marcus Fox, father of current CEO, Gerry Fox. The company first started out with small retail outlet stores. After being successful for the first ten years, they expanded into building Malls and schools. It was founded in Miami, Florida where their headquarter can be found. So far, the company has 23 other buildings from around the world, one of them in Miami (Not including the Headquarters). ThinkIt INC. has over 100,000 employees from its offices across the globe. The Mall of Miami is one of the malls built by the company. Two schools in Miami, Miami Senior High School and Miami Prestige High School, are also owned by the company.
CEO
[
]
The current CEO of ThinkIt INC. is Gerry Fox and wife, Kathryn Fox. They are currently the number one richest couple in the United States. Their son, Tyler Fox will soon be the CEO of the company.
Logo
[
]

The company's logo has the light bulb as an "I" which means "ideas". This is the only logo that the company had for years. The company owns other logos like the logo of the Mall of Miami.